RPi online seminar: Teaching primary learners how to be data citizens
May 9 @ 5:00 pm

-

6:30 pm
Teaching primary learners how to be data citizens (9 May 2023)
Kate Farrell (University of Edinburgh)
Data science is the ability to collect, analyse, interpret, and communicate and ask questions about data. As technology makes it easier to collect vast amounts of data, the skills to use data to solve problems will become even more important to today's learners.
This session will introduce you to how data literacy can be taught in primary and early years education across different curricular areas. We will see how learners can explore data to solve real-life problems to benefit their schools and communities. We will look at digital and non-digital pedagogical approaches to teaching data science and the range of available resources and ideas, including our popular live lessons that have been played by over 20,000 learners.
Join us to find out how learners can explore data through everyday objects like Lego bricks; investigate their world by seeing data from the pressure waves from volcanoes; and use data to defeat a group of eco-friendly, yet villainous, Vikings!
Speaker: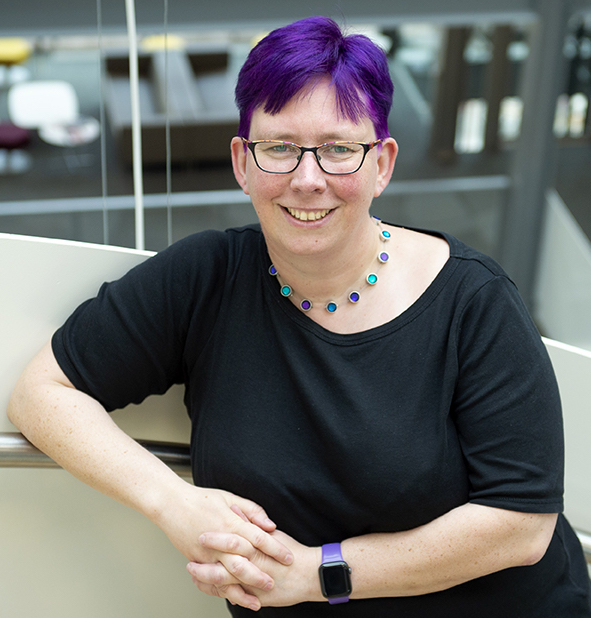 Kate Farrell is an educator with expertise in data science, computing science, digital media computing, and moving image education. She advised on the new national computing science curriculum in Scotland for learners aged 3–15. She also wrote guides to teaching computing science for early years, primary, and secondary practitioners (available free at TeachCS.Scot) and developed badge activities in computational thinking with Girlguiding, UK. She now works on the Data Education in Schools project, developing data science and data literacy lessons, resources, and professional learning for primary and secondary schools in Scotland. In her spare time, Kate likes playing board games and breaking out of escape rooms.